Founed September 7, 2006; Formed January 20, 2007
Welcome to our web site!

This is a society for the preservation of the dream and legacy of Mr. Hay of his idea and inspiration he had of keeping the music "simple as sunshine". Mr. Hay's ideal has fallen by the wayside by those in the past years having changed his ideology.
It is our goal to bring the attention to the information of the origin of the inspiration of the Grand Ole Opry and the importance of Mr.Hay's work in keeping the old time, mountain and country music in it's purity as he wanted it. We are a historical Society, we are a non-profit incorporation in the State of Missouri.
Geoge D. Hay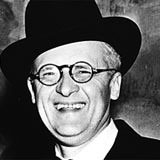 Founder of Grand Ole Opry Picture courtsey of Country Music Association
Voice recording of Mr. Hay courtesy of Country Music Hall of Fame Thanks!!
Our purpose is to honor Mr. Hay and to preserve the Ozarks heritage and history of the place of the inspiration for the Grand Ole Opry and to provide this information about our Ozark heritage in connection to the inspiration for the Grand Ole Opry. As many do not know who Mr. Hay was or where the inspiration for the Opry came from.
Our mission is to bring to the attention of all music lovers the importance of preserving this part of our Ozarks music heritage and to provide an education program in schools, organizations and to individuals what Mr. Hay gave to us and the need to preserve it.