The Ryman Auditorium originally was built by a river boat captain for a preacher who had converted him. His name was Thomas Ryman, the building was built for $100,000 in 1892. The original name was the Union Gospel Tabernacle. After the Grand Ole Opry started having shows there it was called the Ryman Auditorium in 1943. The title was given to it "The mother church of country music"
Ryman Auditorium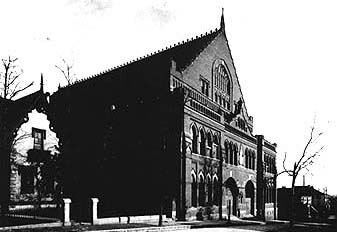 Past home of the Grand Ole Opry
The Ryman was famous for the beginning of many people's music career, Mr. Hay was instrumental in helping many people to become successful and many of those are still with the Opry today. The Ryman was the place of the birth of bluegrass music as we know it today, when Bill Monroe hired the then Earl Scruggs who brought the three finger roll on the banjo to the opry in 1945, wih Lester Flatt bluegrass was born.